For long, we have had this problem of multiple Eids and Ramadan starts in almost every country of the world. Scholars are also divided on this. The debate is on whether to rely on scientific data or physically see the moon. However, there is already a solution. All Muslim countries came together around 1978 in OIC and decided upon a common criteria for starting moon calendar. Their decision was to start the new lunar month on the "first possible moon sighting anywhere in the World". This means they decided to rely on scientific data. Sadly, very few countries follow this decision. Germany has also started implementing this decision since 3 years. I present the following topics in this article:
Why rely on scientific data?
Why not leave it as it is?
But Prophet (pbuh) asked to see the moon!!!
What about scholars?
What happened in Germany?
Eid-ul-Fitr
What to do:
More examples from Sunnat:
If we calculate a little, it is very easy to understand the decision of 40 Muslim countries in the OIC, that is why they rely completely on scientific data. Suppose they decide that Ramadan will start with the first moon sighting in any part of the world. Then on Thursday (20-Aug), the moon is sighted in South America (or Hawaii). At this time, day time/Fajr time has already started in Japan, Australia, Indonesia, Bangladesh, Malaysia, India and even in Pakistan. Which means Muslims cannot eat Sehri (eat) in these countries for the first roza (fast). Even in Middle East and Europe, if there is time to eat Sehri, there is no time for Taraweeh prayer.
Similarly, if the OIC decides that Ramadan will be started with a moon sighting in Saudi Arabia, then it is still too late for Muslims in Japan, New Zealand, Australia, Philippines, Eastern China, Eastern Russia and even Indonesia. It is also possible that the people in South America and South Africa have already seen the moon on the previous day.
So unity of Ramadan start is not possible based on Moon sighting.
Current situation is that every country sees its own moon. Well, we know how the situation is right now. There are disputes every year among Muslims living in non-muslim countries. Even in Muslim countries, Muslims are divided whether to follow their govt or Saudi Arabia. A brother from Indonesia told me they have the similar problem there, just like the moon problem in NWFP (Pakistan) etc. The solution is for all the Muslim countries to sit together and find a solution which is acceptable to everyone. This is exactly what was done in 1978 in OIC that Muslim countries sat together to solve this issue. There is a city in North (maybe Essen), where 7 mosques of arabs and turks started ramadan together on friday. If they can unite, why can't others?
So, is there any other solution to world's moon calendar problem?
There is an excellent example of this OIC decision. At an occasion, Prophet (pbuh) sent a group of Sahabah to a place and asked them to rush quickly and pray only after reaching that city. Sahabah got late in their way, the prayer time was expiring. Now some of them wanted to follow the words of Prophet (pbuh) as it is, and not pray till they reach that location. But some of them wanted to act on the logic of His command, not only the words, so they said that we should pray. Later, the Prophet (pbuh) declared both to be correct. Even the group which didn't follow the exact words of the Prophet (pbuh), but its logic. So, decisions can also be taken based on logic of Hadiths, not just their words. And this principle forms the basis of Hanafi Fiqh. Hanafi Fiqh is mostly based on the logic of Hadiths, that's why it is difficult to find good quality Hadiths with exact words as the Hanafi rules. On the other hand, Maliki Fiqh is mostly based on the exact words of quality Hadiths. Shafai and Hanbali Fiqhs fall between these two extremes. And it is our belief that all of these 4 Fiqhs are correct.
Decision is to be taken always by scholars. But our definition of a scholar is a very relative one. Pakistanis consider Pakistani scholars. Arabs take arab scholars, Turkish will accept Turkish scholars, etc. In this way, we can never find a common solution. We need to see the big picture and listen to all scholars of Muslim world, and ask them to find agreement on these issues, and currently only OIC provides such a forum.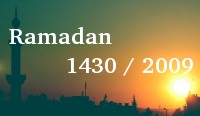 Two years 4 Muslim organizations in Germany came together to decide on a common starting date for Ramadan. These organizations then announced agreed upon dates and about 200 mosques followed them. This is the start of the unity in Muslims (at least in Germany) that has been awaited for decades. This year, they have again agreed upon a common date for Ramazan to begin on Friday 21 August 2009. You can see the announcement here (German): http://islam.de/13657.php. There are four Muslim organizations including Turks, Arabs, etc, which have formed KRM (Coordination Council for Muslims, in Germany). The criteria for their decision making is the 1978 decision of the OIC (Organization of Islamic Conference) on Ramadan and Eid. KRM gave a clarification of their announcement for starting Ramadan on Friday 21-08-09 (http://islam.de/13704.php).
I am also a very strong believer in physically seeing the moon. But if the Muslims agree upon one method or the other, I'll be more than happy to follow. If their decision is against my belief, the correct way for me is to talk to them and try to convince them, but still follow the decision of the majority. So we should make an organization and go to this meeting of Muslims in Cologne (Köln) and present our opinion. This is the correct way of differing, rather than create small groups in religion. This is the concept in all religious movements of our country, including Tableeghi Jamaat, which says that if you have a different opinion, come to the meeting (mashwarah), present your opinion, and then follow the decision made in that mashwarah. They even state that there should be no gossip after a mashwarah is complete. And this pattern is followed by all preaching groups.
Hence, according to them, Eid-ul-Fitr will be celebrated on 20-09-09 inshAllah.
Please try to convince your local mosques and Islamic centers to follow this decision of OIC so as to unite us. I know it is difficult, but not impossible. Last year we also put some pressure on our mosque and they did it. However, please don't be harsh and fight. If they don't accept it this time, maybe they'll accept it next year, or the next year. Just keep on trying in the best way and keep changing public opinion.
It is also stated by the Prophet (pbuh) that the majority of Ummah can never be wrong. Even the Prophet (pbuh) changed many of his decisions based on the majority opinion. And I am certainly not more right than the Prophet (pbuh). e.g. Umar (RA) recommended to kill the prisoners of Badar War, and this was also the will of Allah, but Prophet (pbuh) released them based on majority opinion. Then, it was the will of Allah and also of Prophet (pbuh) to stay and defend in Madinah during Uhud War, but Prophet (pbuh) decided to go out of the city based on majority. Prophet (pbuh) wanted to rebuilt Kaaba as Prophet Abraham (pbuh) had built it, but taking care of majority opinion, he never did it. (One Muslim ruler attempted it later on, but there was a lot of chaos, and the reconstruction was reversed). etc, etc. All of these wrong majority decisions angered Allah but he forgave the Muslims since their decisions were based on majority opinion. This means, that if Muslims take a decision based on majority opinion, then they won't be punished even if they are wrong.
We know how Europeans used to brutally fight amongst themselves and kill thousands of each other. Then, they all came together and formed a Union to compete with their rivals. Is it not time for Muslims to form such a union?